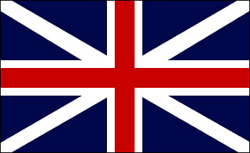 London was hit by multiple explosions today, nearly 24 hours after the International Olympic Committee announced London as the host city of the 2012 summer games.
According to
this blogger
, cell services are clogged up as everyone is trying to make calls outward.
The Daily Telegraph has
graphic
of where the explosions were up on its front page. At least three explosions were in the subway system (the lowest division of which is known as the Tube). A bus is believed to have been hit as well. The whole tube system is shut down now. Police say there have been numerous casualties.
Security in the city was likely strung out dealing with the G8 summit in Scotland, the Live 8 concerts, and yesterday's Olympic announcements.
Earlier in the day, there was a report that Scotland Yard told Israeli intelligence that London
had been a target
. The British authorities have denied this report.
UPDATE 6:02, Possibly unrelated but Flickr.com is down as well.
UPDATE: 6:17, Is there any chance that the date 7/7 has any significance? You have nine-eleven,
three-eleven
in Spain. Now is it seven-seven?
UPDATE 6:27, Breaking news discussions here at
Daily Kos
,
FreeRepublic
,
Democratic Underground
. Prime Minister Blair is expected to deliver a speech at 7:00EST.
UPDATE: 6:33, London police chief says he thinks it's probably terrorism.
UPDATE 6:44,
BBC reports
stock markets world-wide have fallen.
UPDATE 6:49, Here's a link to the
Fark.com
discussion.
UPDATE 6:51, Former Israeli prime minister
Benjamin Netanyahu
was skedded to speak near one of the blast sites.
UPDATE: 7:00,
Dean Esmay
is one of the few American bloggers who's also following the story.
Jeff Jarvis
is another.
UPDATE 7:07, Blair speaks, says he will come to London but that the G8 meetings will continue to go on and also that the explosions were coordinated with the summit. Says it's "reasonably clear" that it was a terrorist attack. He added the following:
"Our determination to defend our values and our way of life is greater than their determination to cause death and destruction to innocent people in a desire to impose extremism on the world
"Whatever they do, it is our determination that they will never succeed in destroying what we hold dear in this country and in other civilized nations in the world."
UPDATE 7:19, The BBC is printing
eye-witness emails
. Here's a few:
I got a Thames link train from Luton and it arrived at Kings Cross at 8:40am. The train was delayed and running slow so fortunately I didn't put my headphones in my ears so I could hear announcements. When I got to the south bound platform of the northern Line it was rammed with people trying to squeeze onto the tube. Then an automated voice came over the loudspeaker system asking for passengers to evacuate the station.

I'm now amazed at how dismissive everyone was, myself included. No-one paid any attention to the announcement and we all continued to stand on the platform waiting for the next tube! It wasn't until a London Underground worker came bellowing down the platform - about 3 minutes later - that people started to move, and then they were moving really slowly, huffing and puffing in annoyance.

It just proves how we're all so used to being messed around by the London transport system. We turn into zombies on the way to work and our lives are put into danger everyday by overcrowding and hot & uncomfortable conditions. Getting to work is officially a mission of survival!
Tycie West, Luton
Two more:
I was on a westbound Central Line tube that was stuck underground in the Liverpool St area for quite some time. It did not stop at 2 stations (Liverpool St & Bank) and we finally managed to get to St Pauls and were told to evacuate. To me it seems too much of a coincidence that this type of incident has happened the day after London has won the Olympics.


Aaron Davis, London



I've just seen people coming out of Aldgate station covered in soot and blood; some of them clearly in shock. People are just walking off into the streets with soot and blood and their clothing and faces. Emergency services are in attendance. One man told me there had been an explosion on the Circle line and he described it as "horrible down there."


David Marsland, London
UPDATE 7:23, The G8 leaders are going to make a statement as well.
UPDATE 7:31, FreeRepublic poster
happinesswithoutpeace
: "More comments coming in on AQ sites saying the attacks were expected and that All muslim 'Sisters and Brothers' should be careful today." Poster doesn't provide link but this may be interesting.
UPDATE 7:35, Overheard on FNC: A previously unknown group claimed responsibility on behalf of al Qaeda.
UPDATE 7:38, CNN says Scotland Yard says there were four explosions. Three underground and one on a bus.
UPDATE 7:47, FNC says authorities believe the bus bomb was planted by a suicider.
UPDATE 7:48,
Tom Biro
emails
this link
to a Flickr user screencap of a person trapped in the tunnel.
UPDATE 7:54, A commenter at Jeff Jarvis's site says someone was shot dead. He's using this UK web forum (
urban75
) as his source. Follow the discussion by getting a username at
bugmenot.com.
7:57, London bloggers on the ground:
Hiphopmusic.com
and Tom Biro)
8:01, FNC says there were seven explosions. MSNBC is sticking to only confirmed death reports. As of now, that's two. FNC says 187 unconfirmed number.
8:05, urban75 poster:
Some trains
are moving again.
8:07, Blair and other G8 leaders standing together for statement. Blair: "not an attack on one nation but on all nations...we will not allow violence to change our society or our values...we will continue our deliberations in the interest of a better world." Bush and Chirac are flanking him.
More: "Today's bombings will not weaken us...We shall prevail and they shall not."
8:11, Here's
another map
of the London subway system and the blast sites.
On-the-scene pic
of Londoners trying to find out what's going on.
Sign
indicating the Tube has been shut down.
8:16, Picture of the
exploded bus.
8:18, The most popular Flickr tag for this seems to be "
bomb
."
8:20, FNC reporter Stuart Varney: London dominates UK far more than any city in the U.S. does over here. When you shut down the mass transit to London, you have essentially shut down the city.
8:22, Blair leaves the G8 onboard helicopter.
8:23, CNN: No plans to elevate U.S. national terrorism alert level.
8:23, Another
urban75 poster confirms
many above-ground trains are still in operation.
8:28,
Al Qaeda Claim of responsibility
via German newspaper
Der Spiegel
:
A letter posted on a Web site frequently used by al-Qaida claims that the "Secret Organization of al-Qaida in Europe" is responsible for today's massive terrorist attack in London. In it, the group also issues warnings to Denmark and Italy.
In a letter located by SPIEGEL ONLINE on a Web site trafficked by al-Qaida, a document that claims to be written by the interntional terror group claims responsibility for the London attacks.
"Rejoice, community of Muslims," the letter states. "The heroic mujahedeens today conducted an attack in London," it continues. All of Great Britain is now shaken and shocked, "in the north, the south, west and east." "We've warned the British government and the British people time and again," the letter adds. "We've kept our promise and have carried out a blessed military operation."
8:31, Bush begins speaking. Expresses condolences, commends Blair. Says U.S. security forces are being "extra-vigilant." Draws contrast between compassionate activities of G8 and the murder of innocent civilians. "The contrast couldn't be clearer... between those who care about human life... and those with evil in their hearts.... we will not yield to these people... we will bring them to justice."
8:34, From Tom Biro: Bank of England discusses
lowering interest rates
in wake of attacks.
8:37, New York
steps up security
.
8:39, Price of
oil falls
after bombings.
8:41, More on the scene
photos from AFP
. More from
Sky News
.
8:44,
London Line
is a good blog following the news.
8:48, Tom Biro's wife reports that traffic in the NYC subways is noticeably sparser today in the 7:00 to 8:00 hours. "People aren't taking the subways today." Delays in the Lincoln Tunnel are noticably higher today.
8:50, Flickr has two pools of pix from London:
One
,
two
.
8:53, Aljazeera has a
chronology
of recent attacks in the city.
8:54, Technorati has once again failed at another crucial moment.
8:56, Hotline set up for those concerned about missing relatives: (020) 8358 0101 (+44 20 8358 0101 from outside the UK)
8:58,
Timeline of the explosions
from CNN.com. They happened around 3:15 U.S. Eastern (8:15 London). They were first confirmed at 4:15 eastern
8:59, MSNBC tv reports that 10-year U.S. treasury bonds have risen sharply. Also French franc is up. NY stock markets opened on schedule.
9:02,
Casulty report
: More than 180.
9:04, Flights to and from London are
continuing as scheduled
.
9:06, More
eyewitness reports
. Still more
here
.
9:07, Bank of England
decides not
to cut interest rates.
9:12, Chronology of
past events
on July 7.
9:15, More
eyewitness accounts
9:17, U.S. State Department hotline for American citizens:
1-888-407-4747

9:18,
Full-text
of Bush statement from the White House.
9:22, The G8 Summit
will still be going on
as scheduled. Obviously the subject matter will be changed, though.
9:25, Some excerpts from the BBC
eyewitness page
I linked earlier:
I was on the Piccadilly line when the tube just pulled out of Kings Cross around 8.45. A huge bang and the train jolted the lights went off and the carriages filled with smoke/dust. We were stuck there for 40 minutes some people we're getting desperate and kicked through a window eventually we were led down the carriages and through the tunnels on the way out. It seemed very peculiar when we were evacuated out of the station. There also seemed a lot of police around. A few people were injured and everyone covered in dust.... As I walked to work there was a huge explosion in the Russell Square Euston region...


Stuart Turner, London



I was on the tube from Highbury and Islington on the Victoria line at about 9.05am. When I boarded the train the driver announced that Kings Cross St Pancras had been re-opened. En route, the driver made a second announcement that he had received the wrong message and that the train would not stop at KC St Pancrass after all. When we got to Oxford Circus, an announcement was made that all tube lines had been suspended due to a power surge and we were "advised" to continue our journeys on land routes because it was unclear how long the delay would last. Not many people left the tube, but further messages "strongly advised" us to leave, and most did. As I walked from the station I overheard a walkie-talkie message that said something about "evacuating" the station. Outside of the station, most people we were on mobile phones to tell their workplaces they would be late, others were checking maps for bus routes. There definitely didn't seem to be any panic, but as I walked down Oxford Street (about 9.40am) there were so many sirens that people began asking others what had happened. There was definitely a sense of uneasiness that set in.


Michael Stevens, London
9:29, The U.S. stock markets are
falling
as well. Though one market watcher says he expects things will pick up after the shock wears off. The market in the UK is still open though shares have fallen as well. Here's a
Financial Times report
on it.
9:32,
Here's a story
about a man who survived the 2002 bombings in Bali who unfortunately was also around for the 7/7 attacks.
9:34, Sky News reports at least 45 dead, over 1000 injured, 150+ seriously so.
9:35, The mayor of London
delivered a tough speech
on the attacks I neglected to mention earlier. Here are some excerpts:
"I want to say one thing: This was not a terrorist attack against the mighty or the powerful, it is not aimed at presidents or prime ministers, it was aimed at ordinary working-class Londoners...That isn't an ideology, it isn't even a perverted faith, it's mass murder."
Trey Jackson has a video of this speech which also includes words from Blair and Bush.
9:39, The BBC
has the reaction
from the UK's Islamic leaders. The headline is somewhat misleading however.
9:41, The Drudge Report is getting slammed.
9:42, FNC reports a top Egyptian diplomat who had been kidnapped in Iraq has been murdered.
9:43,
Israel denies
that it had foreknowledge of the attacks.
9:48,
Airports Company of South Aftrica still discussing whether or not to fly in and out of the UK, and will take advice from London on how to proceed, and if new security measures should be put in place.

9:49, urban75 poster: "
We have to stay in the building .. Just been told 45 are dead."
9:53, If you're having trouble getting the full-text of the responsibility claim at the Der Spiegel page I linked earlier, here's a
BBC copy
of it.
9:54, MSNBC tv: France raises terrorism alert to second-highest levels. Italian airports on high alert.
Bloomberg report
on heightened security measures.
9:58, There should be a press conference coming soon to give updated casualty figures.
10:00, Official reactions from
Germany's Schröder
,
Australia's Howard
,
Queen Elizabeth
.
10:01, Brian Williams starts anchoring on MSNBC.
10:04,
More reax
from Euro leaders.
10:05, California
steps up security
.
10:07, Escaping from the Tube:
10:10,
urban75 poster asha2323
: "Central London is quiet but seems safe enough - I'm just off Oxford Street... Most people are just going about their business, it seems oddly subdued though...
"I might have to walk home later ... 10 miles!! Oh well.. I'm not moaning. I'm sure there will be others doing the same.. The Dunkirk spirit and all that ... The worst thing we can do is give whoever did this the satisfaction that it may have disrupted our lives. Sneaky cowards."
10:13, Here's
a report
on how traffic has been affected. The UK transportation bureau has removed the congestion tax.
10:16, Islamic Human Rights Commission
calls on Muslims
to stay indoors.
10:17, Some MSNBC commentator just claimed this was the first suicide bombing in the west.
10:20,
The Command Post
has quite a bit of news on the attacks.
10:23, The dollar
rises against the pound
, but falls agains tthe Euro
10:24, Conference begins
Timeline (London)
8:54 -first explosion, 7 confirmed fatalities
8:56 -second explosion, 21 from it
9:17 - explosion cause three-way train pile up, 5 fatalities
9:47 - fourth explosion- no confirmed fatalities
Denial of warning about attacks, denial of responsibility claims
10:26, Underground service closed until tomorrow. Several streets closed, one on account of bomb threat. Hoping to resume bus service within city.
10:27, First-hand account of reporter who was
right behind the bus
that was blown up.
10:28, Health official confirms 46 persons treated with heavy injuries.
10:30, Fire brigade (department) head says they had long been training for something like this.
10:32, Dramatic Flickr post:
Hand-scrawled "
I'm OK
." That pic and
this one
of a woman with a breathing mask being helped to safety are the most memorable.
10:36, Policy say they "have no indication" on whether the bombs were suicided. No information on arrests. No one trapped underground.
10:39,
Brian Paddick of Metro Police asked if the security level should've been higher considering start of G8.
Response: "We are content that the security level was appropriate."
Reporter: Actually the security level was lowered in the past month.
Response: Yes, but it was still the second-highest.
10:41, Police say they will not shift police from G8 but will be bringing police from elsewhere into London.
10:44, Police do not believe there are other bombs. Underground official says there were no power surges, though they thought perhaps so because when one train went off-track, it was theorized.
10:46, Paddick asked about Islamic terrorism, says terrorism is against Islam but says "we are keeping an open mind as to who the perpetrators may be." They have not received any claim of responsibility.
10:48, Paddick seemingly denies report that sniper shot a suicide bomber. Says he doesn't know the reliability of the "al Qaeda of Europe" responsibility claim.
10:51, Tim O'Toole Trains official said that several hundred trains were affected by the blasts, adds that only one Tube train was attacked, the other two were "sub-surface" trains which run higher up.
10:52, Only MSNBC keeps camera view of conference.
10:57, Someone on FNC: What does it say about Bush's rhetoric about "fighting the terrorists in Iraq so we don't have to do so at home"?
10:58, MSNBC cuts away from conference.
11:04, urban75 poster
Phototropic
: "It is weird. You see Israeli buses blown up or something else but when you seen one which is red on a London road it suddenly takes on a whole new meaning :-("
11:06, FNC anonymous source: U.S. trains are at orange alert.
11:16, So what will be the net effect of the London attacks? Will it harden everyone's existing opinions, or will it change some minds? What will be its effect on the media?
11:19, Well, the broadcast networks don't seem to be interested in the story any more. NBC and ABC dropped the story. CBS went to a commercial break.
11:22, Here's
a link
to the earlier story claiming that al Qaeda killed the Egyptian diplomat.
1:22, Nothing much happened while I was out running some errands. Though there is
some speculation
that there might be another attack in London this afternoon.
I could be wrong about this, but I highly doubt this considering that leaving your agents in the field while the police are on highest alert is really stupid.
PS: I won't be updating this post any more. See my
main page
for future updates.